Innovative Successful Solutions Crafted at the Intersection of Business and Public Policy
Innovative Successful Solutions Crafted at the Intersection of Business and Public Policy
Since our founding, RYP has recognized the significance of the interaction between business and government, as well as the relationships between regulators and those industries that are regulated.  Our professionals, many of whom have state and federal government experience, understand the complexities and demands of those connections and how to balance regulatory concerns and policy considerations with fundamental business practices. Our success comes from the recognition of these key principles and our ability to fashion outcomes for our clients that acknowledge the importance of this balance.
Our professionals have the depth of experience with the court system, governmental agencies and the legislature to advocate for our clients in the appropriate forums.
Representation of our clients includes our understanding of, and participation in, the development of sound legal policy. This key component of our firm's history adds depth to our legal representation of our clients and maintains our valued position in the legal field.
On November 16, 2022, the New England State and Local Tax Forum held its 11th annual conference in Newton, Massachusetts. RYP's Kathryn Michaelis presented an update on New Hampshire and Vermont state tax developments. Michaelis is the Vice President of the Forum, which is a non-profit organization dedicated to state tax education in New England that was founded in 2012 by Stan Arnold, who was formerly an RYP colleague and the Commissioner of the New Hampshire Department of Revenue Administration. Highlights included New Hampshire's Study Commission on Worldwide Reporting, New Hampshire's treatment of capital losses within a combined group, and Vermont's recently-enacted corporate income tax reform package. The 2022 conference
Read More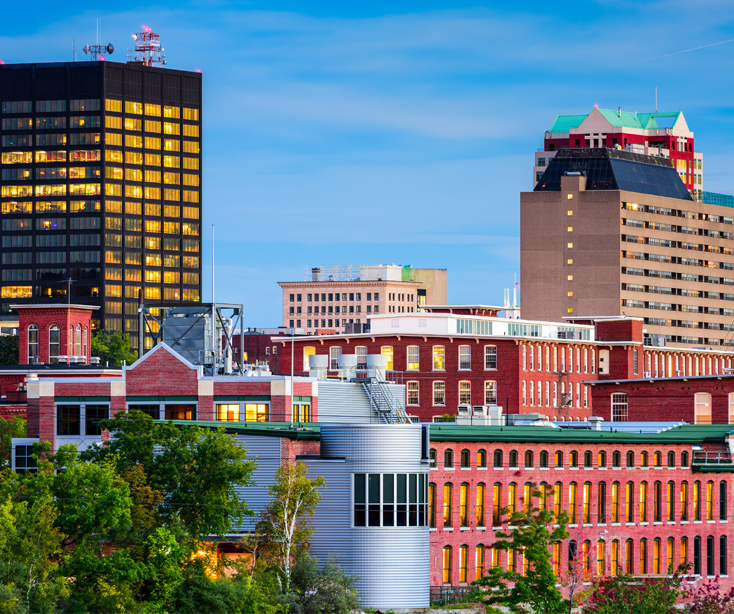 Effective June 1, 2022, the Concord-based law firm of Rath, Young & Pignatelli, P.C. (RYP) is pleased to announce the expansion of its law firm with the addition of four attorneys from the Manchester-based boutique law firm of Hage Hodes.  Principal Jamie Hage and his colleagues will be joining RYP's 30 legal and government relations professionals, who are leaders in key sectors of the economy where business and government intersect, including specialized practices in energy, tax, healthcare, medical malpractice, litigation, environment, financial institutions and insurance.  In addition to Jamie Hage, attorneys Douglas Miller, Katherine Hedges and Grayson Shephard collectively bring decades of experience in serving individuals, businesses and institutions in business law, litigation, intellectual property and real estate matters. 
Read More »
Committed to providing the best guidance and legal advice